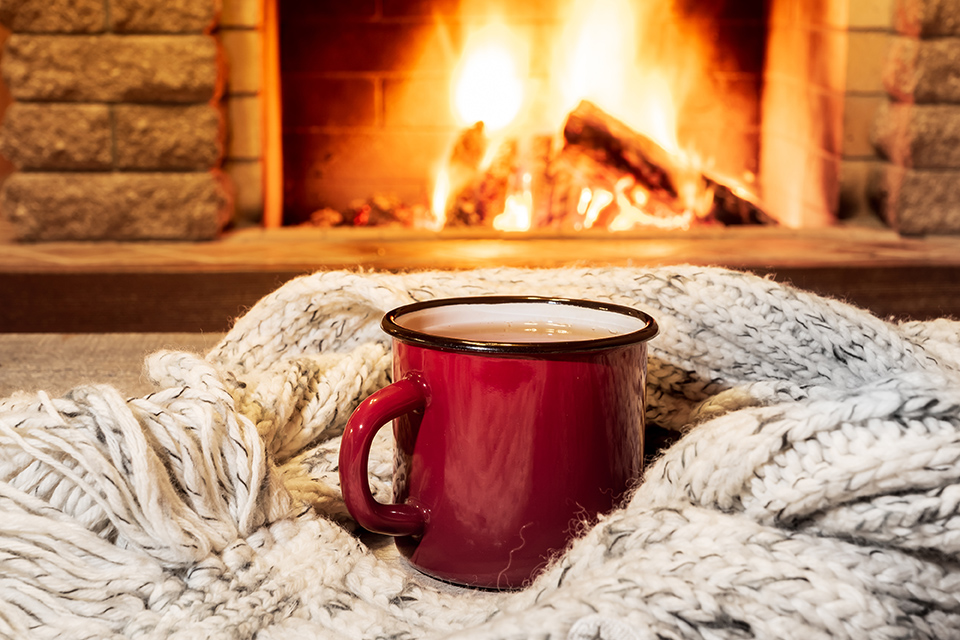 Let's face it folks, we're living in some scary times. Stay at home orders, quarantine, and directives for social distancing have completely changed the ways we interact. When we do need to go out, masks and latex gloves have become high fashion accessories. The pandemic has made us critically aware of the weak points in our economic armor, and how much we thrive on social interaction.
For some of us, we suddenly find ourselves essential after lifetimes of being thought of as inconsequential. With my day job as a butcher, this means daily contact with people that may or may not be taking the precautions seriously. Exposure has to be assumed by this point. For the folks on the bleeding edge of this, our medical workers and first responders, exposure to the disease is almost guaranteed. This isn't about doom and gloom, though. Exposure is vastly different from contagion, and contagion doesn't mean death. Not even in the majority of cases. That doesn't mean it's time to ignore the recommendations and throw a block party. It does mean the majority of us will come through this. We might get sick, but we will recover.
That brings us to what to do if you contract Corona. Over-the-counter cold and flu medication have helped with symptoms in the majority of cases. Rest, fluids, and hot showers will all help,as well. But as a sure-fire way to cure what ails you, might I suggest our very own Cast Iron Aventures' Medicinal Compound? (cue music...)
That's right, folks Medicinal Compound! Direct from the notes of Lily the Pink herself, as told to her housekeeper, who told her daughter, that passed it on to their cousin, who brought it into Boston harbor in time to help win the Revolutionary war! From there, it found its way westward from traveler and trader until I discovered it in a hand-written cookbook in an antique store in St. Paul. At least, that's the story I'm going with.
All joking aside, I've been using this little hot toddy adaption to clear up congestion, take away aches and pains, reduce fever, relieve stress and worry, as a sleep aid, and to create an overall sense of goodwill and harmony. It might be the combination of the seasonings and honey, it might be the whiskey. Either way, it works.
As ever, play with your food, then share it with the class! Let me know what you've done! And, now more than ever, enjoy in good health.
Disclaimer: This recipe contains alcohol without being cooked down or out, use at your own risk. If you have a drinking problem, please do not harm yourself by trying this. We want you healthy AND safe.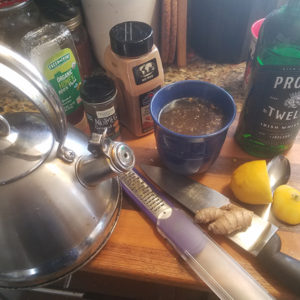 Medicinal Compound
Ingredients
1

tbsp

honey

1/4

tsp

ground cinnamon

1/4

tsp

ground clove

1/4

tsp

ground nutmeg

1/4

tsp

ground ginger

either dried or fresh-grated

2

tbsp

lemon juice

(about a third of a lemon, squeezed) and the zest from the same

whiskey of your choice
Instructions
Add all of the ingredeniets to a mug of your choice.

Add boiling water to fill half the cup. Fill the remainder of the cup with whiskey.